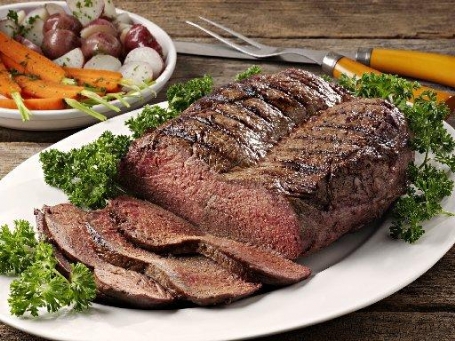 For forty years G-d sustained millions of Jews in the desert with a most peculiar form of nutrition. Each morning (aside from Shabbat and Festivals) A layer of white seeds would descend from heaven of which the Israelites would collect an exact measurement for each member of their family. These seeds were called "Manna". The manna had no resemblance to specific foods, however, the Talmud teaches that while eating the manna one would imagine any type of food and miraculously would taste that flavor in the manna presently being consumed.
The ability to taste any flavor imaginable is an indicator of great affluence and satisfaction. However, the inability to see the food one is tasting renders the culinary experience incomplete and the consumer remains hungry. It is for this reason that the mitzvah of lighting Shabbat candles was originally instituted: One should be able to see the food he or she is eating at Shabbat dinner to facilitate a wholesome and pleasurable eating experience in honor of Shabbat.
Why would G-d choose to sustain the Jewish people for forty years in a manner that was seemingly incomplete?
The Rebbe explains that the forty-year journey in the desert was a training period preparing the Jewish people for their arrival in the Holy Land and real life – and the manna in its unique format played a crucial role in this training. Both affluence and poverty are challenges from G-d. One who is blessed with riches is challenged to constantly remember that success is due to G-d's blessing and he or she must therefore behave accordingly. One who is in a position of poverty is challenged to remember that in reality it is hidden good. (While the manna caused an element of hunger and poverty – it was truly heavenly bread!)
Everyone has their mission in accordance with their lot in life. The blessing of riches comes with the obligation to support the impoverished and the worthy community institutions financially, while the reality of poverty comes with the obligation to lend a hand in other ways. No need to confuse roles.
On a more personal level, everyone experiences "rich" and "poor" moments all the time. Sometimes success may be found in a random action, while a project that necessitated much time and energy will fail completely. We must remember that the results of our work is in the hands of G-d.
This is the message of the manna. Life will be rich and poor. Don't let the riches go to your head and don't lose hope from the poverty. G-d is our partner in everything. If we will do our part – He will do His part.
A trustworthy partner, indeed!